Enjoy a recent review and in-depth interview about Paul Christian on music e-Zine Music Web Express mwe3.com
New Paul Christian Album Release November 19, 2020!
That's Everything - the Press Release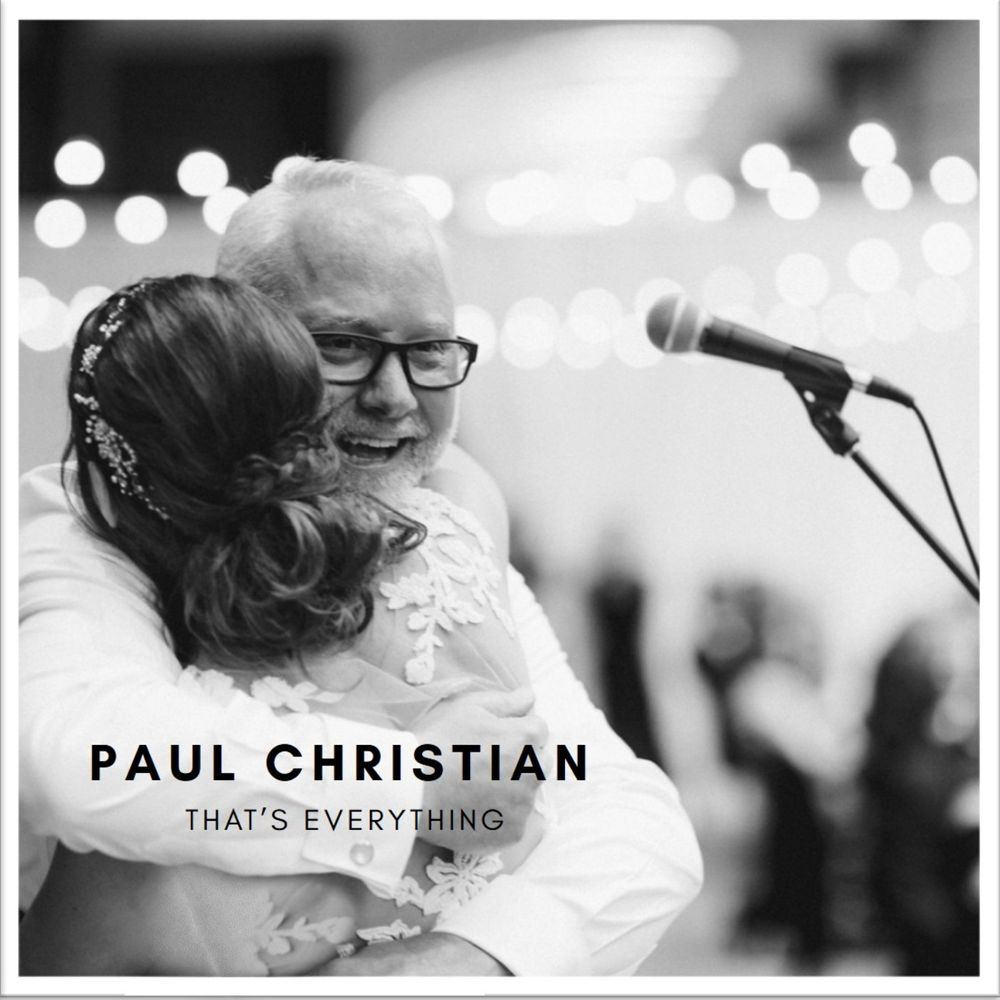 PAUL CHRISTIAN'S "That's Everything" - New Release Day is November 19, 2020!
CHICAGO, November 1, 2020 / P R E S S   R E L E A S E / - -
Well, here it is…Paul Christian's second album!
…you have your whole life to create the songs that will be featured on your debut release, and then only a year or so to write the new material for your follow-up.
The paradigm shift that occurs for the artist is exactly that…a shift from the unpressured artistic creation of the songs that make up your first album; sometimes poured over for several years of refinement and reflection…to now actually becoming a songwriter.
There is good news to report. Paul has come back to the table with a new notebook chock full of his very own heartfelt slice-of-life Americana/Folk/Country/Rock songs. His new works reveal a steady, authoritative hand on the steering wheel - consistent and confident in his songwriting prowess in a throw down of compelling storytelling, melodies and chorus hooks that are solid as a rock, instantly memorable and timeless.
Some new ground has also been broken as well…there's a bit of a nod to 'They Might be Giants' in a song called "Bicycle Messenger"…and the hauntingly expansive undercurrent in a song called "The Boy" pushes the envelope even further than "Angel of Flies" from American Dream. In addition, there are two very personally introspective and intimate songs that are quite touching, first "The Best Day of my Life" and then "My Little One" – both of which will melt your heart…if you've ever found peace after the loss of a parent or have been lucky enough to raise a daughter, respectively.
Salvatori Productions is pleased to join you as fans of Paul Christian's songwriting journey. We are happy to continue to represent his work and to offer you the opportunity to enjoy his extraordinary songwriting talent.
We are certain that you will be thrilled to weave his new album into the fabric of your life.
Visit http://salvatoriproductions.com and http://paulchristian.rocks for ongoing updates.
INDUSTRY ONLY: Please call or email to reserve your complimentary review/radio play copy.
Tom Salvatori
Salvatori Productions, Inc.
+1 (312) 519-6470
#  #  #
American Dream - The Album
P R E S S R E L E A S E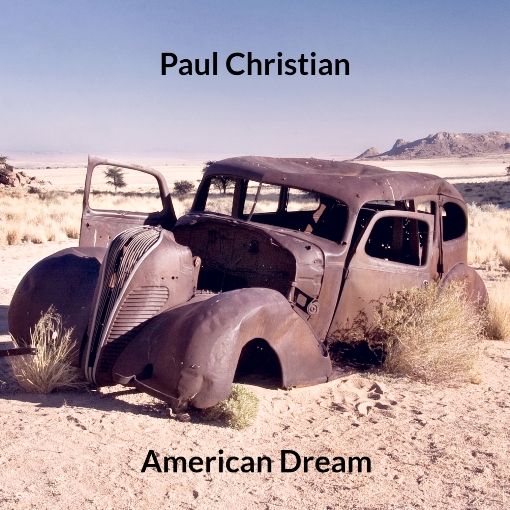 Paul Christian's "American Dream" is a Record Album You Will Love for The Rest of Your Life 
CHICAGO, Aug. 20, 2018 /PRNewswire/ - - Please join us in celebrating the 2018 Debut Album release "American Dream" by Chicago songwriter Paul Christian. As you'll soon learn to know and love, Paul has the writing chops to make serious contributions into AAA, Heartland, Acoustic Rock, Contemporary Country, Americana, Roots, straight-ahead Rock 'n' Roll...and he can even get all-up-in-your-Beatle-esque memory cells. 
At the center of Paul's various genre leanings (besides his Breedlove Guitars) is a pure songwriter; a clear and convincing storyteller: a 100% dyed-in-the-wool natural talent just aching to become one of YOUR favorites. Each track on "American Dream" represents a special milepost along Paul's songwriting highway that will fill you with emotion. If you're like us, you'll fall in love with your head and your heart. Well, at least the ears on your head and your heart. We know he'll win yours because he won ours. 
"I am thrilled to have the opportunity to record and release my secret little notebook full of song and lyric ideas. It's amazing to think that the vision for this release was sparked by a conversation over a few beers at a very cold early April 2018 Chicago Cubs game," commented newly-signed songwriter Paul Christian. 
Count the team at Salvatori Productions very pleased to partner with Paul in bringing his debut album "American Dream" rightly to a worldwide audience.  
"Learning about Paul's hidden songwriting talent through a wide ranging and colorful conversation sitting in the Terrace Boxes in the 3rd inning of a Cubs game is a serious testament to my naïve listening skills," added Tom Salvatori, partner at Independent Record Label and Publisher Salvatori Productions. "It would have been easy to pass off Paul's interest in music as amateur ramblings but curiosity and digging into his portfolio over the next few weeks revealed a treasure trove of music."  
So, a chance meeting leading to a serendipitous musical discovery is on. Enjoy Paul Christian one great song at a time...errr...dare we say one epic song at a time? Do the lyrics in "Crazy Debbie" earn their stripes? You be the judge...enjoy listening!  
OFFICIAL CD RELEASE DATE: October 9, 2018  
# # #  
Media & Press Inquiries:  
Tom Salvatori  
tom@salvatoriproductions.com  
+1-312-519-6470  
Paul Christian Bio Profile:  
http://paulchristian.rocks